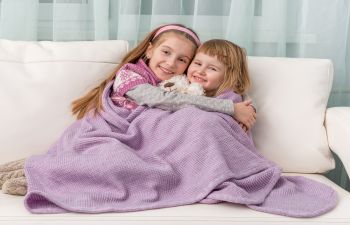 Children are very different from adults in many, many ways. From development and growth, children require specialized care that is specific to their age and maturity. When it comes to treating pediatric skin conditions, parents want to find a pediatric dermatologist who can provide specific and accurate treatment for young skin. Certain skin conditions, such as eczema and acne, are more often seen in children than adults. They require specifically trained dermatologists who can treat skin conditions commonly seen in children.
While some cases of pediatric skin conditions are acute, meaning they are sudden and go away quickly with treatment, other conditions are chronic and plague children (and their parents) for many years. Finding successful treatment solutions to chronic skin conditions is important for helping children gain relief from the discomfort that can plague them night and day.
At Medical Dermatology Specialists, we have a wide variety of treatment options available for common childhood skin conditions that include:
Acne
Autoimmune Disease
Eczema
Hives
Rosacea
Warts
Dr. Jamie Weisman understands that not all skin conditions are what they appear to be on the surface. Her understanding of many skin conditions being more than "skin deep" allows her to provide specialized treatment for pediatric skin concerns and conditions. There is no "one size fits all" approach at Medical Dermatology Specialists because no child is exactly like another.
There are many options to treat pediatric skin conditions. Treatment depends on what diagnosis is given, if the condition was present at birth or developed as the child matured, the child's age, environmental agents, and how the condition has progressed.
At Medical Dermatology Specialists, our team will make every effort to help your child feel comfortable at our practice. Dr. Jamie Weisman is a mother who understands how to effectively work with children to provide the best skin treatments available. Contact our practice today.
Medical Dermatology Specialists, Inc.
5730 Glenridge Dr, Suite T-100
Atlanta, GA 30328
(404) 939-9220
Monday – Thursday 7:30 AM – 5:00 PM
Posted on behalf of Dr. Jamie Weisman, Medical Dermatology Specialists, Inc.