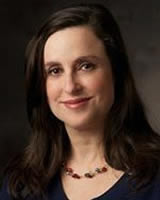 Pemphigus is a group of rare skin disorders that cause blistering skin conditions. The autoimmune skin diseases pemphigus and pemphigoid are chronic conditions that typically affect middle age and older adults. This chronic condition is best controlled with early diagnosis and interventional treatments. At Medical Dermatology Specialists in Atlanta, Dr. Jamie Weisman is a nationally recognized and board certified dermatologist who specializes in autoimmune skin diseases. She leads the practice of Medical Dermatology Specialists and maintains a thriving research practice that is dedicated to finding a cure for patients who suffer from pemphigus.

Pemphigus is an autoimmune disease that is often diagnosed by a physician. It is caused with the immune systems attacks healthy skin cells making them separate from each other and collect fluid between the layers. Dr. Weisman will work with patients' physicians or other specialists to ensure that the best treatment for the condition is found. Dr. Weisman is dedicated to treating the skin condition at its source in order to give patients a long-term solution. Pemphigus causes blisters on the skin and mucous membranes that can be extremely painful and uncomfortable. This is a very serious condition, and some forms of the skin disease can be fatal if they are not treated. The professionals at Medical Dermatology Specialists are here to help all of our patients with the most personalized care because no two patients are alike, therefore they should not be treated as if they are.
If you have any type of long-lasting blisters on your skin, or if you have been diagnosed with Pemphigus, please contact the experts at Medical Dermatology Specialists in Atlanta today. Dr. Weisman holds a reputation for effectively treating skin diseases that were deemed by others to be untreatable. Our entire staff is dedicated to providing patients with advanced treatment options. Call today so that we can help you.
Posted on behalf of Dr. Jamie Weisman, Medical Dermatology Specialists, Inc.