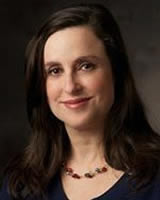 Most people on the planet are born with some sort of birthmark. While most birthmarks are easily hidden by hairstyles and/or clothes, three out of every one thousand children in the United States are born with a birthmark called a port wine stain. Port wine stains are dark spots where capillaries gather in one spot on the skin. These dark patches will persist throughout a person's life, and generally grow darker over time. The skin where the port wine stain occurs will generally also thicken, causing tightness of the skin to occur. At Medical Dermatology Specialists, Dr. Jamie Weisman understands that port wine stains can significantly affect a person's quality of life. Port wine stains are disfiguring vascular birthmarks that can cover large areas of the face, neck, and upper body. Left untreated, they can have negative effects on a person's skin as well as her or his self-confidence.

Dramatic improvements in laser removal treatments have given dermatologists greater ability to lighten or completely remove these indiscreet birthmarks. Dr. Weisman is a nationally recognized board certified dermatologist who is dedicated to providing patients with a new level of care for their skin conditions. The entire staff at Medical Dermatology Specialists offers the most progressive treatment options, and will give each patient the individualized custom quality care that s/he deserves.
Port wine stains can have a life-long effect on a person. From stares from strangers, teasing from peers and classmates, and discrimination in personal and professional situations, these birthmarks can be the cause of difficulty in life. If you or your child has a port wine stain or other birthmark that is negatively affecting quality of life, please call Medical Dermatology Specialists today to schedule an appointment to meet with Dr. Weisman and discuss treatment options.