Prep Your Body For Hot Weather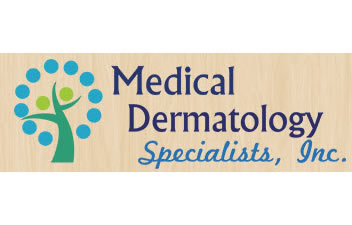 It seems as though the warm weather is finally here to stay in Georgia, with hot temps already making an appearance. For those who have kept their bodies stuffed in boots, pants, and sweaters all winter, your body could probably use a little attention before breaking out the tank tops, shorts, and sandals. Here are some tips to prep your body for hot weather that will benefit you all spring and summer long.
Exfoliate – The body is continually undergoing new cellular growth to replace old skin cells with new ones. Exfoliation can help dry winter skin fall away from the body to reveal a smoother and healthier looking appearance. Exfoliated skin looks more youthful because it has a glowing appearance. The goal of exfoliation is to lift off the outer layer of skin cells that are ready to be sloughed off. A body scrub with coarse particles applied on a body sponge can help to rejuvenate the skin on the entire body.
Body hair removal – Many people choose not to shave or wax their legs and/or bikini lines very often during the fall and winter seasons. This tends to make the skin more sensitive to hair removal at the start of spring and summer. Hair follicles are vulnerable to irritation, and skin is often very sensitive to hair removal if it is not done consistently. To prevent ingrown hairs and irritated skin, keep your body moisturized, wear loose-fitting clothing, and use a fresh razor once you begin shaving again.
Clear up body breakouts – Body breakouts are often ignored when the skin on the back, shoulders, and legs are kept undercover during cool months. However, once covering up is no longer an option, clearing up body breakouts becomes an issue of great importance. Choose a body wash that contains salicylic acid to help slough off dead skin cells. Combine that wash with a treatment product containing micronized benzoyl peroxide to penetrate the skin and kill acne-causing bacteria.
Wear sunscreen – The UV rays from the sun are dangerous to any area of the skin that is exposed to sunlight. It is important to wear sunscreen with an SPF of 30 or greater in order to protect the skin. Skin cancer is the leading form of cancer in the United States, and sunscreen is the most important component in protecting your skin.
At Medical Dermatology Specialists, we are dedicated to helping you achieve healthy skin. Dr. Jamie Weisman is an advocate for your health. Contact our practice for an appointment or with any skin-concerning questions.