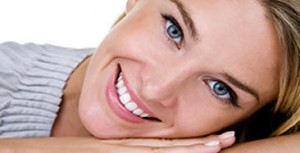 Washing your face is just like brushing your teeth. You can do it occasionally and you can do it sloppily – but you will probably pay for it. Daily oil build-up, grime build-up, and makeup all need to be removed every day in order to promote healthy, beautiful skin. By allowing dirt and makeup to sit on the face without being washed, allows the pores to become clogged and infected leading to breakouts. Dermatologist Dr. Jamie Weisman at Medical Dermatology Specialists specializes in treating and promoting the health of the skin.

The skin is the largest organ of the human body. It protects internal organs and tissues, warms and cools the body, and reflects how healthy a person is on the inside. One of the most important ways to take care of the skin is by protecting it from the sun's damaging UV rays. Over exposure to the sun can cause skin cancer, wrinkles, age spots, and other skin problems. Using sunscreen daily is the most important routine in any skin care regimen. Seeking shade while outdoors when you are outside between 10 a.m. and 4 p.m. can also protect the skin from the sun's most damaging rays.
Daily cleansing should be gentle, not harsh. Avoiding strong soaps and detergents can help protect the skin from being stripped from the necessary oils to keep the skin hydrated. A moisturizer (with an SPF, of course) is also recommended for all skin types. Limiting hot showers and baths will also protect the skin from being stripped of essential oils.
A healthy diet can also help the skin to look and feel its best. By eating plenty of fruits, vegetables, whole grains, and lean proteins, the skin can look good from the inside out. By taking care of your body through healthy eating, skin can continue to shed and regrow in the method it was designed.
These simple steps are all essential to proper skin care. If you are looking for a specialized skin care routine to help treat current skin conditions or to promote beautifully radiant skin, contact Medical Dermatology Specialists today for an appointment. Dr. Jamie Weisman can share her knowledge and expertise to help your skin shine.
Posted on behalf of Dr. Jamie Weisman, Medical Dermatology Specialists, Inc.

Circle Us on Google+