Protect Your Lips This Fall and Winter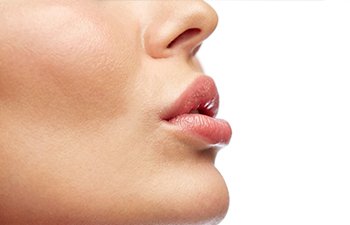 While we have already had a taste of cooler weather here in Georgia, we all know that it can be in the 40s one day and back up in the 80s within 48 hours. Georgia weather may be crazy and unpredictable, but we do know that temperatures will eventually cool off and stay chilly for a while. The skin on the face is typically the most exposed skin on your entire body. Even with mask-wearing, your facial skin is exposed to dry air, and now it is also exposed to your own breathing. The constant exposure to recirculated air has a very drying effect on the lips. The lips are delicate areas of the skin because they do not have oil and sweat glands like the rest of your skin. Dry lips are not only unsightly, but they can also be extremely painful.
Many people overlook the importance of lip care, and they often find that they don't pay much attention to their lips until it is too late. Below are tips to help you protect your lips this fall and winter.
Choose the Right Lip Balm. Chapstick, lip balm, and lip ointment all come in various flavors, scents, and applications. It is important to read the ingredients carefully to avoid eucalyptus, camphor, and menthol. While these may smell good and feel refreshing to your lips, they only dry the lips out faster. They create the need for repetitive applications, trapping you in a vicious cycle of dry lips, application, dry lips, and more application. Choose an ointment-based lip balm. These will soak into your lips and provide them with the moisture they need for longer periods of time.
Don't Lick Your Lips. This is hard! When your lips are dry, it is second nature to lick the lips to moisten them. However, licking your lips wicks away moisture and causes the outer skin cells to dry out.
Avoid Mouth-Breathing. Mouth-breathing dries out more than just the inside of your mouth. Mouth-breathing dries out all moisture on the lips with every single breath. Now, this is one of the hardest issues with mask-wearing because your oxygen intake is severely impacted. If possible, make a conscious effort to breathe through your nose while wearing a mask. Also, load your lips with an ointment-based lip balm with healing properties before putting a mask on your face.
Need Professional Help for Dry Lips?
If you struggle with painful, chapped lips during cooler weather, contact Medical Dermatology Specialists. We can help keep your lips soft and moist this year.
Posted on behalf of Dr. Jamie Weisman, Medical Dermatology Specialists, Inc.
Medical Dermatology Specialists, Inc.
5730 Glenridge Dr, Suite T-100
Atlanta, GA 30328
(404) 939-9220
Monday – Thursday 7:30 AM – 5:00 PM