Protecting Your Scalp From The Sun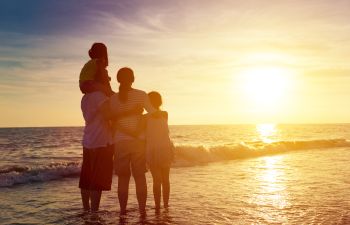 During the summer months, the days are longer, which means the sun is shining longer as well. While these longer daylight hours are a benefit in some ways, it can also mean your skin is exposed to the sun's harmful rays for more extended periods. The most intense sun exposure time is between 10 AM to 4 PM.
It is commonly known that protecting your skin from harmful sun exposure helps prevent skin cancer. The ways to protect your skin is also widely known (sunscreen and protective clothing). However, protecting the skin on your scalp can prove to be a bit more challenging.
Your hair can get in the way of applying sunscreen to your scalp. Your hair can also provide you with a false assurance that your head is protected from the sun's harmful rays. While your hair does provide limited sun protection, protecting your scalp should not be ignored. Not only is a sunburned scalp painful, but it also can lead to peeling and skin cancer as well.
Pay close attention to the part in your hair. Apply extra sunscreen to this fully exposed area, or cover it entirely with a hat. Choose a hat with a tight weave that does not allow the sun's rays to get through to your scalp. Also, be aware that when you're swimming it can expose your scalp more fully. For this reason, it's essential to apply sunscreen to your entire scalp.
Medical Dermatology Specialists Skin Cancer Treatments
Skin cancer is the leading form of cancer in the United States, with one in five Americans developing some type of skin cancer during their lifetime. Medical Dermatology Specialists is equipped with the knowledge and expertise you need when it comes to all kinds of skin cancer, including, melanoma, basal cell carcinoma, squamous cell carcinoma, and lipoma. Call our practice today.

Posted on behalf of Dr. Jamie Weisman, Medical Dermatology Specialists, Inc.
Medical Dermatology Specialists, Inc.
5730 Glenridge Dr, Suite T-100
Atlanta, GA 30328
(404) 939-9220
Monday – Thursday 7:30 AM – 5:00 PM

Posted on behalf of Dr. Jamie Weisman, Medical Dermatology Specialists, Inc.