Reducing Your Lupus Symptoms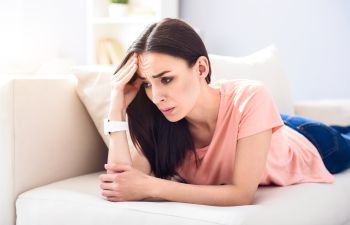 Lupus is an autoimmune disease that causes your immune system to attack healthy cells and tissues within your body. Lupus causes inflammation that may affect some of your body systems such as your joints, kidneys, skin, blood cells, brain, lungs and heart.
According to the Mayo Clinic, the commons signs and symptoms of lupus will vary, and may include the following:
Fever
Fatigue
Joint pain, stiffness and swelling
Butterfly-shaped rash on your faces that covers your cheeks and bridge of the nose or rashes elsewhere on your body.
Skin lesions
Fingers and toes that turn white or blue when exposed to cold or during stressful periods.
Shortness of breath
Chest Pain
Dry Eyes
If you have lupus, you should consider that maintaining a healthy diet is important and may help reduce your symptoms. The foods you eat cannot cause lupus, and they cannot cure it either. However, since lupus is an inflammatory disease, food that fights against inflammation may be able to help reduce or limit your symptoms.
Choose foods with anti-inflammatory properties such as fruits and vegetables. Foods rich in omega-3 fatty acids (nuts, fish, and olive oil) help fight inflammation as well.
If you suffer from Lupus, contact our Atlanta Lupus Treatment Experts at Medical Dermatology Specialists today. We value a comprehensive approach to taking care of systematic diseases such as lupus and treating your skin disease at the source.