Is Your Rosacea Ready For Warmer Temperatures?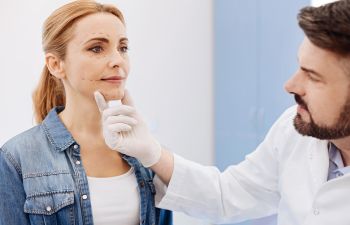 Rosacea affects your facial skin and is a chronic disorder characterized by flare-ups and remissions. It often begins after the age of 30 and appears as a redness on your nose, cheeks, chin or forehead. The condition may come and go. It is more common for women to be diagnosed with rosacea than men.
Emotional stress and hot weather can cause your rosacea to flare-up. Spring is arriving quickly in Atlanta, and with springtime weather comes warmer temperatures. Is your rosacea ready for these hotter temperatures?
If you suffer from rosacea your flare-ups may become more frequent at this time of the year. Your desire to beat the summer heat may become more urgent as the temperatures rise outside. Planning for the warmer temperatures may help you enjoy a more comfortable spring.
If you are on medication for your rosacea, ensure that you have plenty on hand to combat the higher temperatures.

Hot temperatures may not be the only heat that gives you a flare-up. Spicy, hot foods may cause you a flare-up as well. Choose fresh foods that provide you with rich flavors, but avoid the spicy foods.

Wear sunscreen as you venture outside more in the warmer temperatures. Wear a sunscreen with an SPF of 30 or higher every day (even if it's cloudy outside).
Contact the Atlanta Rosacea Treatment Experts at Medical Dermatology Specialists today. We will help you discover your options for advanced treatment of your rosacea so you can enjoy the anticipation of spring without the fear of suffering from your rosacea.
Call Medical Dermatology Specialists today.
Posted on behalf of Dr. Jamie Weisman, Medical Dermatology Specialists, Inc.