Sensitive Skin or Something More?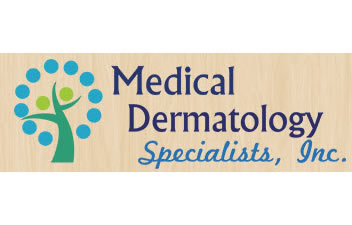 You notice that you or your child breaks out on the face, neck, hands, or other area of the body after eating certain foods. How do you know if this reaction is just from having sensitive skin or from something more?

Sensitive skin is a lay term rather than a medical diagnosis, and it is generally used to describe skin with a reduced tolerance of coming in contact with certain foods or substances. Observant parents often notice that the skin around their child's mouth, cheeks, chin, and neck become red and "patchy" after eating certain foods. Because young children often eat with their hands, touch their faces, and have food touch their skin before entering the mouth, skin reactions can pop up frequently. However, how do you know if these reactions are from "sensitive skin" or something more concerning?
At Medical Dermatology Specialists in Atlanta, Dr. Jamie Weisman is a dermatologist who has built her entire career on researched based dermatological treatment. Dr. Weisman is a nationally recognized board-certified dermatologist who combines her experience in dermatology with years of clinical research in order to provide the most individualized patient care. She and her staff offer the latest and most progressive treatment options available to patients with mild to severe skin care concerns, including skin cancer.
Dr. Jamie Weisman understands the importance of finding the root cause of a skin issue in order to treat it successfully. For many patients, sensitive skin can be controlled through the use of very mild cleansers and topical treatments. For others, however, sensitive skin is actually a sign of a more severe issue such as an allergy or an autoimmune disease. Dr. Weisman is an expert in autoimmune skin disorders and is among the most qualified dermatologists and nationally recognized leader in skin care.
If you or your child has skin reactions to foods, plants, or other substances please contact our dermatology practice today. Whether you know the exact triggers or not, we will help you determine the triggers and find a successful way to treat the skin.
Posted on behalf of Dr. Jamie Weisman, Medical Dermatology Specialists, Inc.