Before Your Skin Cancer Screening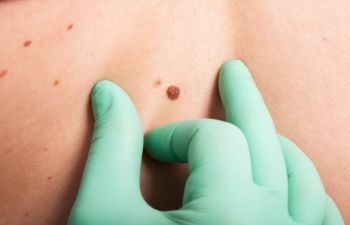 Skin cancer screenings are an integral part of successfully treating skin cancer. When skin cancer is discovered in its early stages through early detection, it profoundly affects the treatment's success rate. For this reason, the American Cancer Society states "they do not have guidelines for the early detection of skin cancer, knowing your skin is important to finding skin cancer early. Be aware of your normal pattern of moles, freckles, and blemishes. Many doctors also recommend regular skin exams. Exams by your doctor and checking your skin frequently can help find many skin cancers early, when they are easier to treat."
If you have not had a skin cancer screening recently, it's essential to book your quality skin cancer screening with Dr. Weisman at Medical Dermatology Specialists. Before you come in for your appointment, we have a few tips for you to make your appointment as effective as possible.
Tips For Your Skin Cancer Screening
Know your skin. Before you come to your appointment, let us know of any changes you've noticed over time. Let us know of any growths or changes that could be a warning sign of cancer.

Be prepared to take off your clothes so we can discreetly examine every part of your body. A medical exam gown will be worn for the duration of your appointment to replace your clothes.

Show us any areas of your skin that are bleeding or itching.

The screening usually takes about 10 minutes unless we see anything unusual that will require further investigation.

We will be checking for the "ABCDEs" of moles. (Asymmetry, border irregularity, color, diameter, evolving).
Posted on behalf of Dr. Jamie Weisman, Medical Dermatology Specialists, Inc.