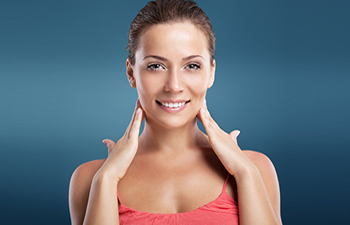 A skin cancer screening is done to visually inspect the skin for any signs of skin cancer. Skin cancer is the leading form of cancer in the United States, with one out of five Americans developing some type of cancer during their lifetime. Medical Dermatology Specialists is equipped with the knowledge and expertise you need when it comes to skin cancer screening here in the Atlanta area. Dr. Jamie Weisman is a nationally recognized expert to identify all types of skin cancer, including melanoma, basal cell carcinoma, squamous cell carcinoma, and lipoma. Dr. Weisman will provide skin cancer screening to all patients and and excellent care to patients who have skin cancer.

Medical Dermatology Specialists promises to take your skin cancer screening seriously. We understand the importance of being proactive for the health of your skin, and we take all skin cancer warning signs seriously. For those without a family history of skin cancer, it is recommended that they have their skin checked for signs of skin cancer once a year as a proactive means. For those who do have a family history of skin cancer, it is recommended that people have regular skin checks by their dermatologist. If any warning signs are present, it is important that a biopsy be performed to find a specific answer to whether or not the suspicious spot is cancer or not.
As with most types of cancer, the earlier skin cancer is caught and identified, the sooner treatment can begin, and the higher chance there is for successful treatment. Medical Dermatology Specialists is the trusted source for all of your skin care needs and treatment. We recommend and offer routine skin cancer screening to all of our patients. We want to help you be proactive about your skin's health so that your overall health is all that it can be. Contact our dermatology practice today to schedule an appointment with Dr. Weisman.
Posted on behalf of Dr. Jamie Weisman, Medical Dermatology Specialists, Inc.