Skin Cancer Statistics That Will Help Motivate You To Apply Sunscreen This Summer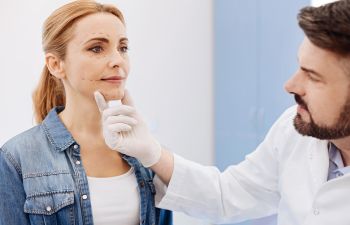 It can be easy to forget or forego applying sunscreen. It can take a while and result in oily skin at times. Even though it can be a messy, long process, it's essential to keep in mind the "why" behind that critical application of sunscreen. The Skin Cancer Foundation details Skin Cancer Facts & Statistics. You can read here for further information, but Medical Dermatology Specialists would like to highlight some of these.
Skin Cancer Facts & Statistics
More people are diagnosed with skin cancer each year in the United States than all other cancers combined.
One in five Americans will develop skin cancer by the age of 70.
Basal cell carcinoma (BCC) is the most common form, while squamous cell carcinoma (SCC) is the second most common form of skin cancer.
SPF 15 or higher sunscreen applied daily reduces your risk of developing SCC or BCC by about 40 percent and 50 percent for melanoma.
Estimates show that the number of new melanoma cases will increase by 7.7 percent in 2019.
How To Properly Apply Sunscreen
The American Academy of Dermatology Association suggests easy steps you can take to apply your sunscreen effectively. They recommend using it before you go outdoors and apply enough to cover all exposed, bare skin. It should be reapplied every two hours, or immediately after swimming or sweating.
Medical Dermatology Specialists – Atlanta Skin Cancer Treatment Experts
If you need quality skin cancer screening, contact Medical Dermatology Specialists today. Dr. Weisman is a favored dermatologist who is truly an advocate for your health.
Medical Dermatology Specialists, Inc.
5730 Glenridge Dr, Suite T-100
Atlanta, GA 30328
(404) 939-9220
Monday – Thursday 7:30 AM – 5:00 PM



Posted on behalf of Dr. Jamie Weisman, Medical Dermatology Specialists, Inc.