Skin Changes to Expect When You're Expecting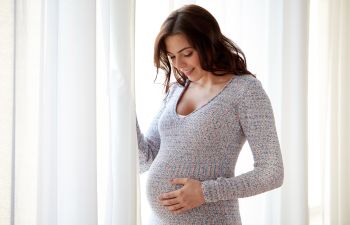 Once you learn that you are pregnant, there are many things that you expect to occur. You expect your belly to grow and round out. You expect your weight to increase. You expect to wear maternity clothes. But other changes that you may not expect to occur may cause some anxiety. While sleepless nights, ligament soreness, and dental issues may surprise you, skin issues can also bring unwanted and unexpected changes.
Surging hormones can have a significant impact on your skin. If you are prone to breakouts during your period, you should expect to experience moderate acne while pregnant. You will be limited by the acne medication that you can use because specific ingredients can be harmful to your growing baby.
Melasma takes many women by surprise. Often referred to as the "mask of pregnancy," this discoloration of the skin affects the face. Many women are embarrassed by dark patches on their facial skin, especially in areas around the mouth that may look like facial hair in pictures. While makeup can hide the discoloration, many women fight melasma throughout pregnancy. But the good news is that there are several treatments for melasma that are safe for both baby and mom.
While weight gain will vary for each woman, an expanding belly and hips may result in stretch marks. These are light, often shiny areas of the skin that appear as lines across certain areas of the body. As the skin stretches to grow and accommodate your growing baby, many women (up to 90%) develop stretch marks during pregnancy. Heredity plays a huge role in whether or not you will develop stretch marks. Applying lotion with vitamin E and alpha-hydroxy acids to your expanding waistline and other areas can help reduce the appearance of stretch marks and make them "disappear" once you lose the baby weight.
Of course, not all changes that come with pregnancy are negative. Most women will develop a pregnancy glow. Even with acne or melasma, most expectant mothers will receive compliments that their skin is glowing. This glow is the result of improved circulation and the almost 50% increase in blood flow during pregnancy. Make the most of your skin's radiance by smiling and enhancing your best facial features.
At Medical Dermatology Specialists, we are here to help your skin throughout all stages of life. If you are experiencing unwanted and unexpected skin changes during pregnancy, we can help. Contact our Atlanta office to schedule an appointment.
Medical Dermatology Specialists, Inc.
5730 Glenridge Dr, Suite T-100
Atlanta, GA 30328
(404) 939-9220
Monday – Thursday 7:30 AM – 5:00 PM
Posted on behalf of Dr. Jamie Weisman, Medical Dermatology Specialists, Inc.