Skincare Complications for Lupus Sufferers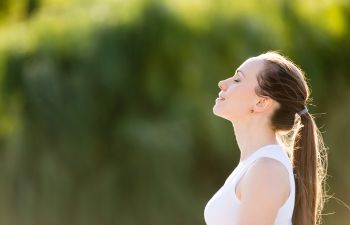 There are several types of lupus and all cause skincare complications for sufferers. If you have systemic lupus, discoid lupus or subacute cutaneous lupus, traditional efforts to find relief from skin problems may prove ineffective. Your rheumatologist can address the other complications that arise from the condition, but only a specialist dermatologist can offer solutions for irritated skin.
Advanced skincare is available from Medical Dermatology Specialists in Atlanta. Lupus sufferers will work with Dr. Jamie Weisman and her team to achieve relief from issues such as rashes and irritation resulting from lupus symptoms. We will coordinate with your rheumatologist, ensuring that all treatment offers you optimum outcomes based on your unique circumstances.
Symptoms of Lupus
Lupus symptoms can present quite severely, with over 90% of sufferers experiencing a lupus rash. You may notice painful lesions, raised nodules or large patches of skin that are red in color. When you trust Medical Dermatology Specialists with your skincare, we can help you identify serious health conditions, including lupus that results in skin problems.
Other symptoms of lupus include joint pain, stiffness or swelling. Sufferers also typically experience flare-ups of fatigue or fever. These symptoms are indicative of a multitude of conditions, many of which come under the umbrellas of auto-immune disease or arthritis.
At Medical Dermatology Specialists, we are committed to promoting the health and well-being of our patients. When you come to our clinic for treatment, we will refer you to relevant specialists if an underlying health condition is suspected as the cause of skin problems. Our team will then work closely with your primary care team to provide relief from painful or highly visible skin problems.
Lupus Skincare Consultation
A skincare consultation with the team at Medical Dermatology Specialists is relaxed and informal. We offer a range of advanced treatment options, each of which is designed to combat specific symptoms and causes of skin irritation. This session provides us with an opportunity to get to know you, collect information on your medical background and formulate a treatment plan.
If lupus skin irritation is getting you down, reach out to Dr. Weisman at her Atlanta Medical Dermatology Specialists offices today.
Medical Dermatology Specialists, Inc.
5730 Glenridge Dr, Suite T-100
Atlanta, GA 30328
(404) 939-9220
Monday – Thursday 7:30 AM – 5:00 PM
Posted on behalf of Dr. Jamie Weisman, Medical Dermatology Specialists, Inc.