Slow Down Your Skin's Aging Process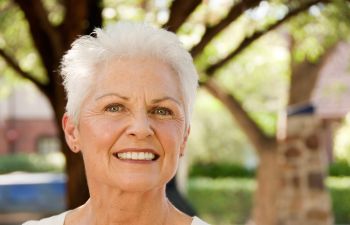 While we all want to fight the signs of aging, during this COVID-19 pandemic, aesthetic procedures are not considered "essential," and cannot be performed. Whether you are a fan of BOTOX®, facial injections, facelift procedures, or not, there are natural ways to slow down your skin's aging process without leaving your home. Certain lifestyle habits can drastically age your skin, causing unwanted pigmentation, wrinkles, and sagging skin. By evaluating your personal habits, you can prolong your skin's youthfulness and avoid the desire for plastic surgery or rejuvenation therapies.
Wear Sunscreen
The sun provides essential Vitamin D to your body, but it also exposes your skin to chronic UV radiation. This exposure puts you at risk for skin cancer, unwanted pigmentation, and leads to damaged elastin. Elastin are fibers in your skin that help it retain its firmness. By wearing sunscreen, you are limiting the negative effects that the sun causes to your skin.
Stop Smoking
Nicotine is a vasoconstrictor. What this means is the use of nicotine constricts those blood vessels that carry vital nutrients to the skin. Smoking cigarettes is widely known to cause wrinkly, yellowed, and prematurely aged skin.
Take Off Your Makeup
Neglecting to wash your face at the end of the day can cause complexion issues and premature facial aging. When the pores of your face are clogged, irritation and infection can occur. Beyond breakouts, not allowing your skin to "breathe" at night limits the healing properties of sleep.
Get More Sleep
Your body needs sleep more than it needs food. Sleep allows your body to rest and heal itself at the end of every day. An inadequate amount of sleep is associated with more fine lines, less skin elasticity, and increased pigmentation.
If your lifestyle habits are progressing your skin's aging, now is the time to correct them. Your body is a complex machine that was designed to withstand many years of life. By taking care of it, it will take care of you.
Medical Dermatology Specialists, Inc.
5730 Glenridge Dr, Suite T-100
Atlanta, GA 30328
(404) 939-9220
Monday – Thursday 7:30 AM – 5:00 PM
Posted on behalf of Dr. Jamie Weisman, Medical Dermatology Specialists, Inc.