Spring Break Skin Protection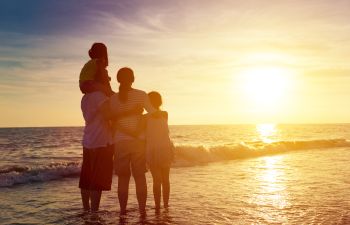 With the first full week of April rolling in, Spring Break is here for most of the school systems in Georgia. As your kiddos rush out into your OWN yards to enjoy the warmer temps and sunshine, it is vital that you do your part to protect their skin. Remember, the skin has been covered up and protected throughout the winter; therefore, the UV rays can be especially harmful to pale winter skin.
Did you know that getting sunburn, just once every two years, can triple your risk of melanoma skin cancer? The "sunburn" that seems to come and go regularly on your child's skin has the potential of developing into a severe and life-threatening condition when they are adults. The dangers of basal cell, squamous cell, or even melanoma are all included in the risk of development. Therefore, it is essential to protect your kids from the sun's damaging rays.
The first thing you should do is to make wearing sunscreen a daily habit. Applying sunscreen on your children's skin every day, even on cloudy days, will eventually become as natural to you as making sure your kids have shoes on when they go outside. Also, pay attention to the activities your children are doing. If they are sweating a lot or bouncing in and out of a pool, you will want to reapply sunscreen every 2-3 hours throughout the day.
Choosing a proper sunscreen for your children is essential. While sprays are popular and certainly more convenient, lotions are more effective at protecting the skin. Lotions provide both a physical and chemical barrier to harmful UV rays, whereas sprays only provide a chemical barrier. If your child has sensitive skin, it is best to consult with your dermatologist to find an effective and safe brand of sunscreen.
For more tips on protecting your children's skin and your own skin from the sun's damaging UV rays, contact Medical Dermatology Specialists. Our expert staff will speak with you and give you professional recommendations.
Medical Dermatology Specialists, Inc.
5730 Glenridge Dr, Suite T-100
Atlanta, GA 30328
(404) 939-9220
Monday – Thursday 7:30 AM – 5:00 PM
Posted on behalf of Dr. Jamie Weisman, Medical Dermatology Specialists, Inc.