Strawberries For Your Summer Skin Win!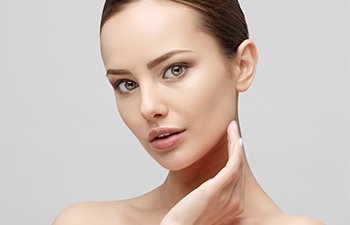 One way to celebrate and soak in all good things about summer is by getting a big bowl of fresh, juicy strawberries and indulging in their juicy goodness. Red juices running down the sides of your mouth is a sign of pure summer delight.
Did you know strawberries are in season during the early summer months? This optimal time means they taste better and are more fresh and nutritious than those consumed out of season. When a strawberry ripens naturally on its parent plant, it is at its peak of freshness. Strawberries are better in the summer!
Strawberries At Their Peak
If you're looking for fresh and local strawberries why not visit Atlanta's #1 Farmer's Market. The Marietta Square hosts a farmer's market on Saturdays and Sundays. You'll find fresh and local strawberries along with all kinds of other goodies while you're there. You can find additional relevant information on their website so you can plan your next visit.
Benefits Of Summer Strawberries
By consuming strawberries in season, your body will benefit from their essential vitamins and nutrients. They also are a good source of fiber, which can help eliminate harmful toxins. They are rich in vitamin C, which helps promote healthy cells and destroy collagen. The folic acid found in strawberries aids in cell regeneration for your skin. You can even try a strawberry facemask.
If you need comprehensive, advanced skin care treatment in Atlanta, you can trust Medical Dermatology Specialists. We are a thriving research and medical dermatology practice in Atlanta. We provide you with a thorough diagnosis and long-lasting treatment options for your skin conditions. Call us today.

Medical Dermatology Specialists, Inc.
5730 Glenridge Dr, Suite T-100
Atlanta, GA 30328
(404) 939-9220
Monday – Thursday 7:30 AM – 5:00 PM
Posted on behalf of Dr. Jamie Weisman, Medical Dermatology Specialists, Inc.