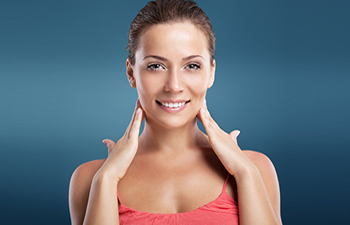 With summer in full swing, many people actually begin to get lax about over exposing their skin to the sun's damaging rays. Early in the season you get geared up with new bottles of sunscreen, new bathing suits, and an abundance of pool toys to tackle long days at the pool or beach. However, many people are ill advised that once they have acquired a "base tan" they do not need to wear as much sunscreen or one with a higher SPF. Your skin is the largest organ on your body, and protecting it from the sun's damaging UV rays is an essential aspect of maintaining your health.

While it is unfortunate, most people will have some degree of sunburn at least once in their lives. However, some individuals experience sunburn at a high intensity that is commonly referred to as sun poisoning. Sun poisoning is a severe case of sunburn that can affect the entire body or small portions of the body. One of the most common places on the body for sun poisoning to occur is around the lips. Whether it is because many people neglect to put sunscreen on their lips or that they lick it off (in a similar manner that many people do with chap stick), lips are often extremely susceptible to sun poisoning. Other areas that are fully exposed without a proper amount of sunscreen with a substantial SPF are also prone to sun poisoning.
At Medical Dermatology Specialists in Atlanta, we are the skin experts and we fully understand the importance of protecting your skin before it is too late. Each year, millions of people in the United States are diagnosed with skin cancer that is directly related to sun exposure. By learning to protect your skin, including your sensitive lip area, you are promoting your own health.
Sun poisoning can have damaging effects with chills, high fever, nausea or vomiting, flu-like symptoms, blistering and stroke. If your skin has suffered sun poisoning, let us help you find relief and a better solution for protecting your skin in the future.
Posted on behalf of Dr. Jamie Weisman, Medical Dermatology Specialists, Inc.