The Importance of Clinical Trials for Dermatology Treatments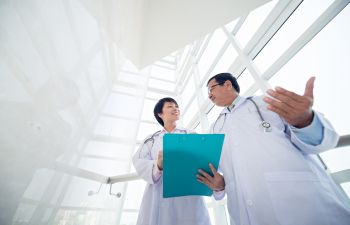 If you are suffering from a dermatological condition that has proven difficult to treat, accessing new medicines is not always an option. There are a limited number of treatments available for any condition, which is why new clinical trials are important.
With the development of new medications, sufferers of chronic conditions are offered a broader range of treatment options. These new medications must go through rigorous testing in order to gain approval from the Food and Drug Administration (FDA) as well as local legal bodies called Institutional Review Boards.
Faster Relief
Some dermatology treatments offer effective relief from conditions such as severe eczema, severe acne, hidradenitis suppurativa and severe psoriasis. However, researchers may develop a medication that provides faster relief. In order to bring such medications to market, human trials are a necessary part of the process.
Faster relief can help keep dermatological conditions under control. Flare-ups that impact your day-to-day activities are significantly reduced or eliminated. Sufferers will experience a better quality of life and improved confidence.
Fewer Side Effects
The possibility of side effects is an unfortunate reality of taking medications for severe conditions. Pharmaceutical companies are constantly searching for new ways to reduce the negative impacts of dermatology treatments.
Some people are more susceptible to known side effects than others, so conducting trials involving a broad representation of society is essential. Volunteers can help improve the efficacy of medications by taking part in clinical trials.
Elimination of Dermatological Conditions
The ultimate goal of medical science is to find cures for both acute and chronic health conditions. While managing symptoms is the more likely outcome of most clinical trials, there are studies that are focused on discovering ways to eliminate the underlying causes of dermatological conditions.
Clinical trials focus on various aspects of managing or eliminating symptoms. Participants are chosen based on defined parameters. As a sufferer of a dermatological condition, you may qualify for several current studies.
If you are interested in benefiting from emerging therapeutics, call 404-939-9220 ext. 107 or option 2 to inquire about any current clinical trials and if you may qualify. At Medical Dermatology Specialists, we support research that offers our patients relief from a range of conditions.
Medical Dermatology Specialists, Inc.
5730 Glenridge Dr, Suite T-100
Atlanta, GA 30328
(404) 939-9220
Monday – Thursday 7:30 AM – 5:00 PM
Posted on behalf of Dr. Jamie Weisman, Medical Dermatology Specialists, Inc.