The Importance of Sunscreen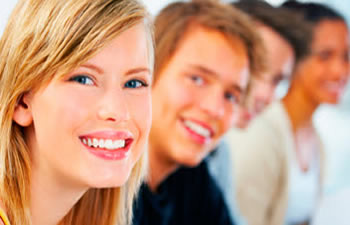 Summer brings forth many opportunities that most people do not have during the other nine months out of the year. Vacations, hours spent in or near the pool, leisurely days, cook-outs, and long evenings make these hot months a real treat. While it is important to take time and enjoy all that the summer months have to offer, it is also important to take the time to remember that sunscreen application needs to be an integral part of each day.
Sunlight is a necessary component to life here on planet Earth. Sunlight allows for the growth of plants and oxygen, it contributes to the water cycle, and it is also the largest cause for premature aging of the skin. Sunlight consists of ultraviolet (UV) rays, as well as UVA, UVB, and UVC rays. The rays from the sunlight are dangerous and UVA rays are responsible for photosensitivity reactions and also contribute to skin cancer. Sunscreen is an important weapon in your arsenal against the sun's harmful rays.
Skin is the largest organ of the body, and it is a vital covering that protects the inner organs, blood vessels, nerves, and bones of the entire body. Healthy skin is known as a representation of a healthy body. As people age, their skin ages with them, and it takes a good deal of effort to intentionally care for the skin every single day. Sunscreen is a specialized protection agent that protects the skin from the excessive ultraviolet radiation that damages the skin and can also negatively influence your immune system. Those with fair skin need to take special care to protect their skin as fair skin does not have much natural defense against the sun. Those with dark skin have a natural sunscreen, of sorts, built into their skin – but they still need to take protective measures so that their skin is not damaged.
It is important to apply sunscreen every single day of the year before you ever step foot outside your home. While the summer months do cause more damage to the skin from sun exposure, harmful UV rays are present every day – even in winter. When it comes to the delicate skin of the face, it is recommended that you wear a sunscreen with an SPF of 30+; an SPF of 15+ is recommended for the rest of the body.
The importance of sunscreen cannot be overstated. Whether you are concerned about preventing wrinkles and premature aging, uneven skin tone, or skin cancer – sunscreen is your best weapon. Contact Medical Dermatology Specialists in Atlanta for a skin check appointment and for recommendations on the best sunscreen for your skin type.
Posted on behalf of Dr. Jamie Weisman, Medical Dermatology Specialists, Inc.