Those Tiny Bumps On The Back Of Your Child's Arm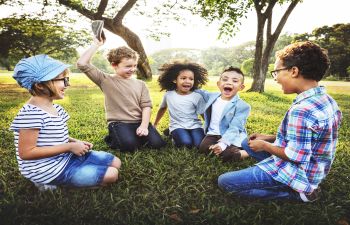 Your children are precious to you. Any bump, bruise or pimple can cause a bit of alarm in any parent. No parent wants to see a child suffer. So when tiny bumps start showing up on the back of your child's arms it can be alarming.  You wonder if they are a sign of a deeper issue or an unsightly skin condition that will be there for the rest of their life.
That collection of tiny bumps on the back of a child's arms is a very common skin condition in children. It is caused by keratosis pilaris and can even affect the thighs, buttocks and face as well. The bumps are caused by a buildup of the protein keratin. This buildup clogs the hair follicle and it creates redness and bumps that are rough and pimple-like.
The condition may cause itching, but it usually does not hurt or cause further problems. The condition is most common in children and teens, and it typically disappears with age, but it can be lifelong as well. If you have a family history of keratosis pilaris it is more likely that your child may have it as well.
The good news is that it is not contagious, but your skin type may make you more prone to it. There are other skin conditions that may resemble keratosis pilaris such as: acne, eczema, atopic dermatitis, facial rosacea, or dry skin.
If your child has a skin condition that you're curious about, it's best to seek a dermatologist that works with kids like Medical Dermatology Specialists. We are Atlanta's Pediatric Dermatologist, call us today.