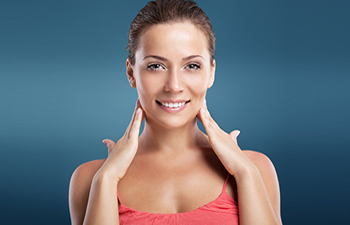 Warm weather is finally here, school is out for summer, and playing in the sun is pretty much unavoidable. While it is pretty easy to remember to wear lightweight clothes to keep your body temperature cooler, it is absolutely essential that you also remember to wear your sunscreen. Sunscreen was developed to fight against skin cancer. The sun has damaging UV rays that are extremely harmful to the skin, and sunscreen has UV blocking capabilities that protect the skin and shield it from the sun's rays. Parents and doctors have told children for many years how important it is to "eat healthy" and "get a good night's rest" – and now "wear your sunscreen" is just as important of a reminder to protect yourself and those you love. At Medical Dermatology Specialists in Atlanta, Georgia, Dr. Jamie Weisman leads our staff as a highly respected dermatologist who puts her heart and soul into helping patients take care of their skin.

The SPF (sun protection factor) of your sunscreen is very important. The higher the SPF, the greater your skin is protected from the sun. SPF ratings go from as little as 2 SPF to as high as 70 SPF. The higher the SPF, the greater your sunscreen will be effective for protecting your skin against sunburn and damage. Skin damage from sun can occur even when your skin does not burn, which is why it is so important for you to wear sunscreen all year long. You can get away with a lower SPF during winter when your clothes do the work of protecting the skin against the sun's rays, but during the summer it is highly important to bump up that SPF number. If having a tan is important to you and you feel as though you will have to compromise glowing skin for a high SPF, there are many self-tanning lotions on the market that can give you the bronze skin you desire without the damaging effects from laying out in the sun.
Dr. Weisman and her entire staff are well educated on choosing the proper sunscreen for your skin. They are also highly knowledgeable about skin cancer and its relation to the sun. We can help you find the right sunscreen for the members of your entire family in order to protect their skin, while also taking into consideration the specific skin care needs of each individual. Contact Medical Dermatology Specialists today for all of your skin care needs – and don't forget to wear your sunscreen!