What is Medical Dermatology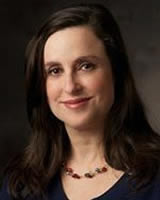 Medical dermatology, also known as immunodermatology, involves the diagnosis and management of complex dermatologic diseases. Medical dermatology requires that the doctor be fully trained in general dermatology, but it is limited to treating patients with more complicated diseases and conditions as they relate to the skin. While skin conditions and diseases affect the skin, they are more than just skin deep. At Medical Dermatology Specialists in Atlanta, Georgia, Dr. Jamie Weisman leads our practice with trusted care. A nationally recognized board-certified Atlanta dermatologist, Dr. Weisman has dedicated herself to providing superior and patient centered care.

Medical dermatology goes well beyond just treating symptoms as they relate to the skin. Medical dermatology looks at many different aspects of a person's health to determine underlying causes and the best method for treatment. There are many autoimmune diseases that distress the health of the skin and/or cause reactions that are uncomfortable and disfiguring. Dr. Jamie Weisman is an expert in autoimmune skin disorders and continues her medical research in order to give patients the most advanced and cutting-edge treatment available.
Skin diseases and conditions can have negative ramifications on your quality of life. Many people are embarrassed of their skin problems that they feel they must isolate themselves to avoid judgment from others. Others have been told that their skin disorders are no longer treatable and are left with dealing with their skin issues in the best manner they can find. At Medical Dermatology Specialists, we invite you to discover our unique medical dermatology practice for a truly personalized experience in specialized skin care. We treat patients of all ages, and we will work with your primary care physician and other specialists in order to ensure that you receive the most comprehensive skin care approach that you need. Call our practice today.