What on Earth are Actinic Keratoses? Can You Spot Them?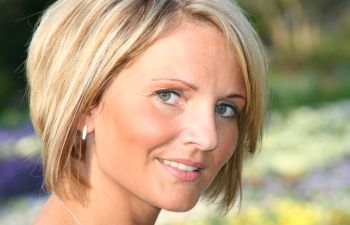 Often, the medical name for a condition and the common terms used by the general population are light years apart in the connotation they have. For example, if a doctor sits down and tells you that you are suffering from actinic keratoses, you will likely feel immediately upset. After all, it doesn't sound very comforting. You're ready to focus special attention on what the doctor says next, aren't you? So, let's find out more about the skin condition known as sun spots.
Do You Mean Actinic Keratoses Is Only Sun Spots?
Yes, actinic keratoses, commonly known as sun spots, are those patches of brownish, scaly skin you occasionally see. Here's where the grammar thoughts above kick in. Sun spots sound as harmless as freckles. So, it isn't surprising that many people believe they're the same thing. However, here at Atlanta's Medical Dermatology Specialists, Inc, we urge you to take your sun spots seriously.
Actinic Keratoses, or Sun Spots, Need Treatment
Sun spots are actually the beginning stage of skin cancer, so it is easy to see why treatment is needed. At this stage, the spots are pre-cancerous and non-malignant. You will most often find sun spots on areas of the skin that are consistently exposed to the sun. The hands, the back of the neck and the head are the most common areas to find these dry, scaly and reddish-brown skin bumps or patches.
Because skin cancer is the leading type of cancer, and 1 in 5 Americans will probably have it, it's critical to have a dermatologist who specializes in skin cancer. This professional expertise is the best way to access the latest clinical trials and treatments available. Sun spots can be removed in various ways, including chemical peels, prescription cream or liquid nitrogen. Your dermatologist will explain all the options, and then the treatment will be personalized to your needs.
What Causes Actinic Keratoses?
Like many skin cancers, actinic keratosis is caused by unsafe sun exposure. People with a light, fair complexion are most at risk of skin problems caused by the sun's UV rays. Sun spots are non-malignant, but they are precursors to skin cancer and must be treated. Your dermatologist can also recommend lifestyle changes and other things that can help prevent a recurrence of your actinic keratoses.
To schedule a consultation with Medical Dermatology Specialist Dr. Jamie Weisman, a nationally recognized, board-certified dermatologist specializing in actinic keratoses, call (404) 939-9220.
Medical Dermatology Specialists, Inc.
5730 Glenridge Dr, Suite T-100
Atlanta, GA 30328
(404) 939-9220
Monday – Thursday 7:30 AM – 5:00 PM
Posted on behalf of Dr. Jamie Weisman, Medical Dermatology Specialists, Inc.