When It's Time To See a Dermatologist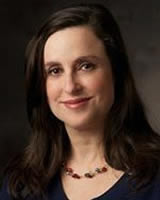 We all have the occasional issues with our skin, but how do you know when it's time to see a dermatologist? Years ago, people saw their primary care physician for any type of ailment that affected their bodies. However, these days there are specific doctors who treat different areas of the body with expertise. A dermatologist is a doctor who specifies in conditions and diseases associated with the skin. Dr. Jamie Weisman is a nationally acclaimed board certified dermatologist that is dedicated to providing the most superior skin care to her patients. She leads Medical Dermatology Specialists and offers the latest and most progressive treatment options to patients, while also understanding that skin conditions are more than just skin deep.

Knowing when it's time to see a dermatologist is a big step in protecting your skin. There are a few key components that can help you determine if you need to make an appointment:
You have an itch that just won't go away. If something itches you for a week or more, then it is time to call your dermatologist. You could be having an allergic reaction to something, or your skin could be aggravated by eczema that needs attention.
Your skin is breaking out in acne and nothing you are trying at home has helped. While acne is extremely common among young adults, a dermatologist has the knowledge to evaluate your skin to determine if you are experiencing a hormonal imbalance or a negative reaction to medication.
Your skin has dark spots and/or discoloration. This annoying problem can generally only be corrected by a dermatologist who offers deep skin treatments that will achieve noticeable results.
And in case none of those apply to you, how about this one: You have ever been in the sun. That's right, ever. Your skin is extremely susceptible to damage from the powerful UV rays from the sun. And if you have ever spent time in a tanning bed, run to the dermatologist! Keeping abreast of sun damage on your skin can save your life. A dermatologist can check your moles and identify any cancerous spots early. Even if it has been years since you sun bathed (with baby oil!), it is still extremely important that you develop a relationship with your dermatologist to promote your skin's best.