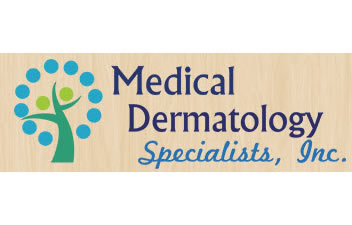 With cooler temperatures and drier air coming with the changing of seasons, many people find that they dread this time of the year for one reason only – dry skin. There is typically an increase in illnesses such as colds and the flu during the colder months and frequent hand washing to prevent germs from spreading can actually cause severe dry skin. At Medical Dermatology Specialists, we understand the importance of hand washing, and we also understand the severe impact that it can have on the skin. With softening nourishment from the right skin care routine and correct products, we can help our patients overcome chronic dry hands to help them enjoy the upcoming cold weather season.

Protecting the hands when cleaning or using any type of irritant is one easy way to prevent dry skin. By protecting the hands with latex or rubber gloves it eliminates the need to wash the hands with drying soap.
Of course, no one can forgo washing hands completely. However, when washing is necessary it should be done with warm water – not hot – and using a gentle cleanser. Many antibacterial, foaming, and heavily scented soaps contain additives that strip fats from the skin. Fats help the skin hold in the water that it needs to stay hydrated. Moisturizing soaps are typically recommended.
Moisturizing the hands often is a vital part of relieving chronic dry skin. It is encouraged for everyone to use a moisturizer after each hand washing or any time the hands feel dry. Oil based moisturizers are the best for locking in moisture. Ingredients such as petroleum jelly, lanolin, mineral oil, lactic acid and urea, glycerin, dimethicone, and hyaluronic acid all benefit the skin in soothing ways.
If you are suffering from chronic dry hands despite following the recommendations above, contact Medical Dermatology Specialists. Dr. Jamie Weisman offers treatments customized to each patient to help treat dry, irritated skin. We understand that chronic dry hands can negatively affect your day to day life, and we want to help you find relief.
Posted on behalf of Dr. Jamie Weisman, Medical Dermatology Specialists, Inc.