Cutaneous Lupus Erythematosus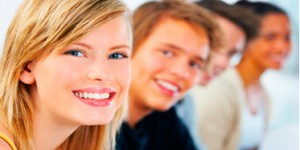 Approximately two-thirds of people who suffer from lupus will develop a type of skin disease called cutaneous lupus erythematosus. This skin disease in lupus can cause rashes or sores, most of which will appear on sun-exposed areas of the body such as the face, arms, legs, and neck. It is said that 40-70% of people with lupus will find that their disease is made worse by exposure to UV rays from the sun or artificial light. At Medical Dermatology Specialists in Atlanta, Dr. Jamie Weisman is a dermatologist who specializes in caring for the skin, especially in patients who have severe skin conditions like lesions or rashes due to lupus. Dr. Weisman is a nationally recognized and boar-certified dermatologist that specializes in the way sin which autoimmune diseases affect the skin, and she provides a new level of care to her patients.

Lupus is an autoimmune disease that causes the immune system to attack healthy cells and tissues. The symptoms of lupus can be overwhelming, and having a red, painful rash accompany the disease is often a huge obstacle that many patients find they must also overcome. At Medical Dermatology Specialists, we believe that all skin problems are more than skin deep. We do not simply treat the symptoms, but we use a comprehensive approach to taking care of systemic diseases and treating your skin disease at its source. Because lupus has times when the disease will flare up and when it will calm down, a constant relationship with your dermatologist is imperative so that necessary changes can take place to best treat your disease at each stage. Dr. Weisman is dedicated to developing a relationship with each of her patients on an individual basis because she knows that no two patients are alike.
If you suffer from lupus, please contact Medical Dermatology Specialists today to begin a treatment plan that is customized to your skin care needs. Dr. Weisman is dedicated to helping patients achieve long term relief from lupus skin disorder such as cutaneous lupus erythematosus and more. She will also work with your rheumatologist to get the most effective treatments possible. Call Medial Dermatology Specialists today.
Posted on behalf of Dr. Jamie Weisman, Medical Dermatology Specialists, Inc.

Circle Us on Google+
Medical Dermatology Specialists, Inc.
875 Johnson Ferry Rd, Suite 180
Atlanta
,
GA
30342
(404) 939-9220

View Larger Map