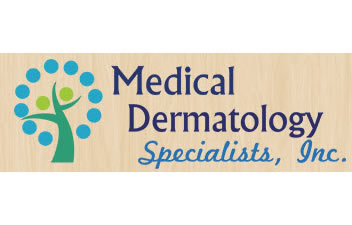 Rosacea is a common skin condition that causes redness of the face and often produces small, pus-filled bumps. Although it is most common in middle-aged women with light skin, rosacea can affect anyone. There is no known cure for rosacea, but our dermatology practice will provide the best rosacea treatment plan for your skin. Your face is probably the most recognizable feature about you to others, and if rosacea is making you uncomfortable or embarrassed your face may be the last thing you want others to remember you by. Let the team at Medical Dermatology Specialists help find the most effective treatment and long-term relief of your skin condition.

At Medical Dermatology Specialists, we assess your skin condition in a comprehensive manner. We believe that all skin problems are more than just "skin deep." There is not a known specific cause of rosacea, but there are common factors that trigger the outbreak in many people. Our Atlanta medical dermatology practice will examine all of your symptoms to determine what type of rosacea you have and the best way to treat it.
Dr. Jamie Weisman and her staff will help you find a treatment plan that works best for your skin. Most often, treatment plans will consist of a combination of prescription treatments as well as certain lifestyle changes. As with all skin conditions, limiting sun exposure and wearing a broad-spectrum sunscreen with a SPF of 30+ daily (even when not spending a good deal of time outdoors) can help reduce some rosacea symptoms. Medications for rosacea are typically effective, but do require that patients continue taking them to prevent recurrent breakouts. Dr. Weisman is dedicated to treating her patients with active care and loyalty. Rosacea is a chronic skin disorder, but Dr. Weisman is here to work with you to find a treatment that takes advantage of the latest treatment options and wellness plans available. Your face is personal to you, and it's important to us.
Posted on behalf of Dr. Jamie Weisman, Medical Dermatology Specialists, Inc.