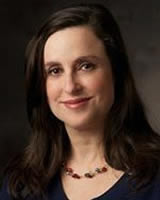 Scleroderma is a chronic disease that affects different parts of the body for all patients, yet one of the most common symptom of this disease is hardening of the skin. Many people with scleroderma find that their only symptom is the tightening of the skin and connective tissues. However, in many people, this disease also affects blood vessels, internal organs, and the digestive tract. Women are more often affected than men with a 4:1 ratio, yet there is no clear cause of this disease and it has not been found to be hereditary. At Medical Dermatology Specialists, Dr. Jamie Weisman is a renowned dermatologist who uses her expertise and depth of dermatology research for a comprehensive approach to treating diseases that affect the skin.

With scleroderma it is often necessary for a dermatologist to work alongside a rheumatologist to develop a treatment plan that will work together to help patients find relief. Dr. Weisman was born with a rare genetic defect in her own immune system, and she understands with first hand experience what it is like to relentlessly search for effective medical treatment that relieves all types of symptoms caused by a disease. Her personal dedication is given to all of her patients, and she is a trusted and well-respected doctor among fellow dermatologists across the country. She is continually researching autoimmune skin diseases so that she can provide cutting-edge treatment for her patients. At Medical Dermatology Specialists we see patients of all ages, and we are proud to be the name you trust for your entire family's skin care.
If you or a loved one suffer from scleroderma, please contact Medical Dermatology Specialists today. We offer advanced research and clinical trials to patients suffering from skin disease, and we are proud to be one of the leading dermatology practices in the United States that is committed to adopting progressive treatment solutions to skin disorders that were once untreatable. Scleroderma is a serious and chronic disease that can have serious and debilitating symptoms. If you are suffering call Medical Dermatology Specialists today.
Posted on behalf of Dr. Jamie Weisman, Medical Dermatology Specialists, Inc.