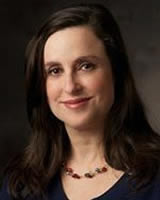 Squamous cell carcinoma is a common form of skin cancer that develops from overexposure to the sun's damaging UV rays. This type of skin cancer develops in the squamous cells which make up the middle and outer layers of the skin. While this form of cancer is not typically life-threatening, any diagnosis of cancer can have devastating effects on the body and a person's overall health. Squamous cell carcinoma can occur anywhere on the body where squamous cells are found in the skin.
Areas of the skin that are chronically exposed to the sun need to be protected and need to be regularly checked by a dermatologist. Truck drivers are among those who often find that the left side of their face and neck and their left arm is affected by squamous cell carcinoma. Driving long hours allows sun rays to continually beat down on the left side of the body, and this over exposure can allow skin cancer to develop. Those who frequent tanning beds and enjoy laying out in the sun are also prone to developing squamous cell carcinoma. Cumulative UV exposure causes most cases of squamous cell carcinoma, and fair skinned people are more at risk for this type of skin cancer. It is not fully understood, but fair skinned men are twice as likely as women to be diagnosed with squamous cell carcinoma.
Like most skin cancers, detecting early signs of squamous cell carcinoma is critical to successfully treating it. Having your skin checked annually for any signs of skin cancer is highly important for catching cancer in its earliest forms and for preventing skin cancer from occurring. Dr. Jamie Weisman is a dermatologist who treats patients of all ages with skin concerns. Dr. Weisman leads Medical Dermatology Specialists and is dedicated to helping all patients achieve and maintain healthy skin. With an accurate and early diagnosis of squamous cell carcinoma it is almost always curable. Often times, this includes prompt in-office removal if it is identified during an appointment.
Medical Dermatology Specialists provides expert diagnosis of squamous cell carcinoma. Your skin is the largest organ of your body, and it requires continual care to remain healthy. If you have any persistent thick, rough, or scaly patch of skin present on your body, it is imperative that you have it evaluated. Contact Medical Dermatology Specialists in Atlanta for advanced diagnosis and treatment for all types of skin cancer, including squamous cell carcinoma.
Posted on behalf of Dr. Jamie Weisman, Medical Dermatology Specialists, Inc.